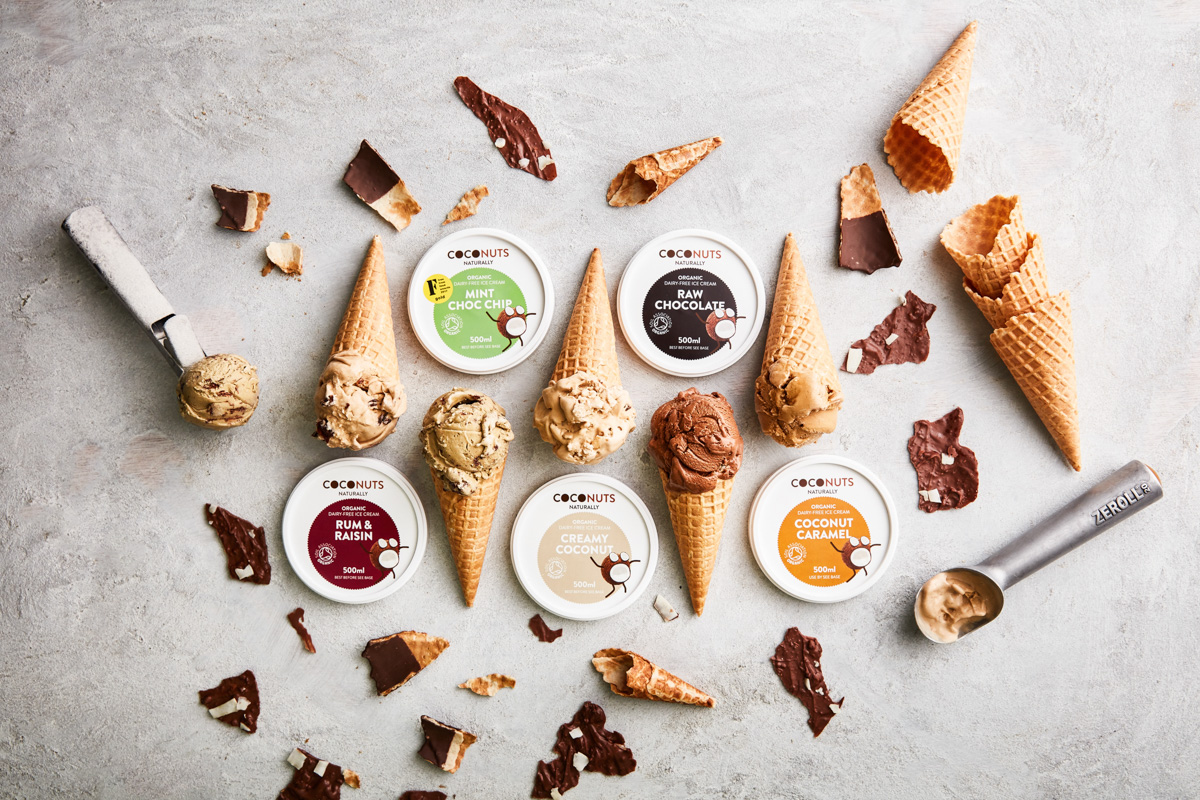 Exceptional vegan ice cream
Coconuts Naturally is made with coconut cream and unrefined coconut sugar. We add just a few other natural ingredients to this base create our five award-winning flavours.
BUY US IN OCADO
We are rebranding soon. Our new name will be Coconuts Organic. It's the same award-winning ice cream, with the same high-quality, all-natural ingredients. But we're introducing a bolder and brighter new look for a bolder and brighter future! And two exclusive new flavours are coming soon to a supermarket freezer near you. Watch this to find out more.